Beer brings people together. It builds community. On each of our core beers you will meet a local character, a person with a story to tell. New characters will be featured in the future, but let's meet the first four faces of 7 Bridges Brewing Co…
A Vietnamese born blogger, Binh shares our founder's love for Japanese history and culture. Da Nang has become a hub for the tech industry and Binh represents a new generation of forward thinking, curious, craft beer drinking Vietnamese! That's why you will find him on every bottle of our Dragon IPA; embracing the new, whilst paying respect to traditions. A classic IPA recipe, with a twist of the modern. An ancient Dragon embracing modern life.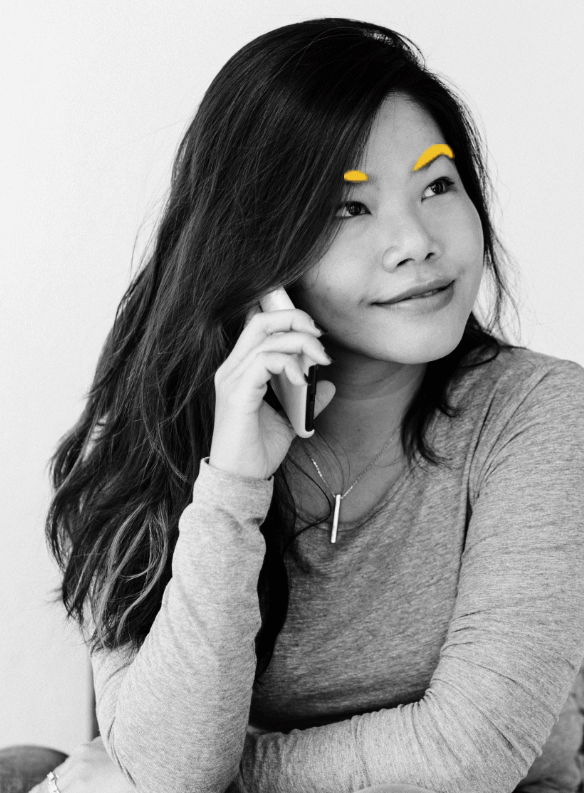 Yen graces the label of our Sunset Tangerine Wheat. Yen is Da Nang-born, Saigon- based entrepreneur, who dared to take a chance on herself. To us, Yen represents the new woman in Vietnam; dismantling outdated notions and challenging stereotypes. We aim to break walls and build bridges in the beer industry and we believe Yen is doing the same in the workplace. Our Sunset Tangerine is a re-invention of a classic, and we believe that Yen embodies that ethos too.
If you visited our original taproom in Da Nang, you have certainly met our security guard, Uncle An. To many, a security guard is an invisible member of staff, there to greet you as you enter and wish you well when you exit. So, we thought it was time for unsung heroes to receive some of the spotlight. You will see Uncle An on our Imperial IPA. Strong, reliable and rock solid--this is the spirit of Uncle An.
She ain't blonde but her beer is. Maria surfs the beaches of Danang and the side of every bottle of our Beach Blonde Ale. She is a Japanese-born Da Nang resident who challenges herself on the sea and in all she does. A great surfer has skill, endurance and a deep respect for the ocean, all things that we strive for as a business.