NOMINATE THE NEXT
FACES OF 7 BRIDGES
On each of our core beers you will meet a local character, a person with a story to tell. Help us find the next group to be featured with special edition can designs.
​
From the very beginning, our brewery has been dedicated to making a positive impact on our local communities and the environment. We firmly believe that collective small actions have the power to create significant change in the world when we join forces.
​
YOUR HERO ON A 7 BRIDGES BEER LABEL
​
The "Faces of 7 Bridges" initiative was launched to honor individuals who stand out in their communities, embracing innovation, inspiring others and who try something new. Now, we want to use this opportunity to shine a spotlight on those who contribute positively to their communities and the environment. Let's come together to celebrate these remarkable individuals and support their impactful work.

You can nominate someone you know who fits the criteria, or you can share with us why you believe you should be featured as one of the Faces of 7 Bridges.
​
NOMINATIONS CLOSED
TELL US ABOUT THE PEOPLE WHO MAKE A DIFFERENCE IN YOUR COMMUNITY OR WHY YOU SHOULD BE CHOSEN TO BE FEATURED.

4 INDIVIDUALS WILL BE CHOSEN TO FEATURE ON 7 BRIDGES BEER LABELS. THE SELECTION JURY INCLUDES TOPAS ECOLODGE, WINK HOTELS, LIMLOOP AND 7 BRIDGES STAFF.

THE FACES OF 7 BRIDGES CAMPAIGN WILL SELECT FOUR OUTSTANDING INDIVIDUALS TO BE FEATURED ON OUR BEER LABELS.
WINNERS RECEIVE:
THEIR STORY ON A SPECIAL EDITION 7 BRIDGES BEER.

A VIDEO/ARTICLE PROMOTING THEIR WORK OR THE ORGANISATION THEY REPRESENT. CREATED AND PUBLISHED BY 7 BRIDGES AND THE DOT MAGAZINE.

EACH WINNER ALSO RECEIVES A FREE NIGHT STAY AT WINK HOTEL DA NANG OR HO CHI MINH CITY.

A CASE OF THE SPECIAL EDITION BEER CANS! (THE PERSON THAT NOMINATES A WINNER WILL ALSO RECEIVE A CASE OF BEER).
DEADLINE: JULY 31ST
​
NOMINATIONS CLOSED
HOW IT
WORKS
COMPLETE THE NOMINATION FORM BY FILLING IN ALL THE REQUIRED INFORMATION.
NOMINEES MUST BE OVER 18 YEARS OLD AND RESIDING IN VIETNAM.
​
NOMINATIONS FOR PUBLIC FIGURES WILL NOT BE ACCEPTED
NOMINEES WILL BE CONTACTED TO OBTAIN THEIR PERMISSION TO PARTICIPATE BEFORE THE JUDGING TAKES PLACE.​
WE ARE THRILLED TO ANNOUNCE OUR JUDGING PANEL, CONSISTING OF THREE EXCEPTIONAL ORGANIZATIONS.

TOPAS ECOLODGE REPRESENT THE BEST OF SUSTAINABLE TOURISM IN VIETNAM. ADDITIONALLY, THEY ORGANISE THE 'VIETNAM MOUNTAIN MARATHON / VIETNAM TRAIL SERIES' AN EVENT PROUDLY SPONSORED BY 7 BRIDGES.
​
WINK HOTELS SHARE OUR VISION TO CELEBRATE LOCAL HEROES, HIGHLIGHTING THIS SIDE OF VIETNAM THROUGH 'THE DOT' MAGAZINE.
​
LIMLOOP IS A RECYCLED FASHION BRAND WITH A MISSION TO CREATE NEW RECYCLING SOLUTIONS THAT LESSEN ENVIRONMENTAL FOOTPRINT AND TO INCREASE EMPLOYMENT OPPORTUNITIES FOR DISABLED PEOPLE.
MEET THE CURRENT FACES OF 7 BRIDGES
Uncle An was the brewery's first security guard. A loveable but strong character, reliable and rock solid, just like Imperial IPA.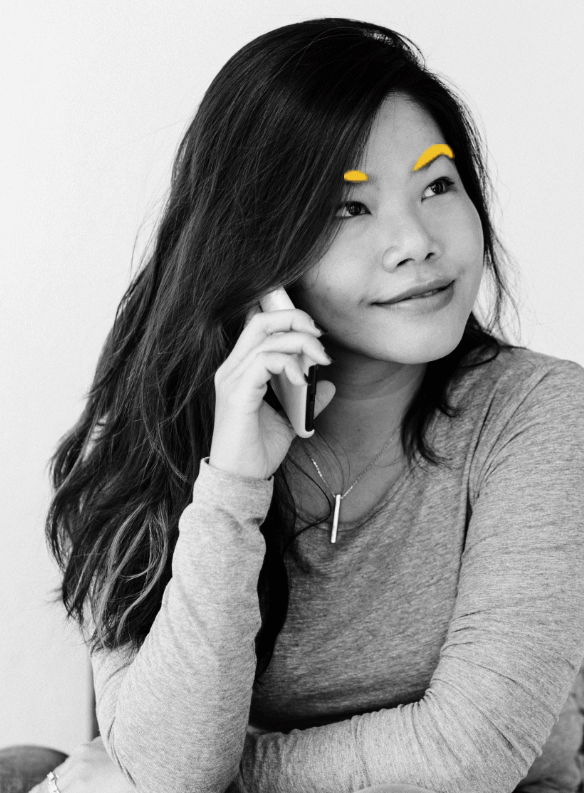 Yen represents the new woman in Vietnam; dismantling outdated notions and challenging stereotypes.
Danang based blogger, Binh, embraces new technologies and is a fan of modern craft beer.
Maria surfs the beaches of Da Nang and the side of every can of our Beach Blonde Ale.